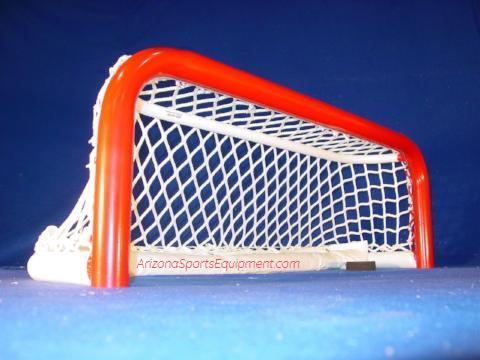 36" x 12" Pond Hockey Goal, "All-Star"
$219.99
Model# P36x12
Developed for The All-Stars skills competition first debuted in Atlanta.
This 36x12 specialty size goal is the same 2" steel used on our full size models,welded one piece with lacing z-bar around the entire perimeter.  Includes netting and interior base padding.  Weighs 30 pounds

Red posts and crossbar, white interior. Nobody does it Better!
Compact size - best for kids, Yet adults can take slap shots and not break goal!!  
100% steel goal frame, post & crossbar 2" steel, .145 wall thickness
Same netting as the arena goals- 1/4" -6 mm thick UV treated.
         As seen on TV! This is the Mini Goal used in the NHL All-Star Skills competition, Atlanta 2008