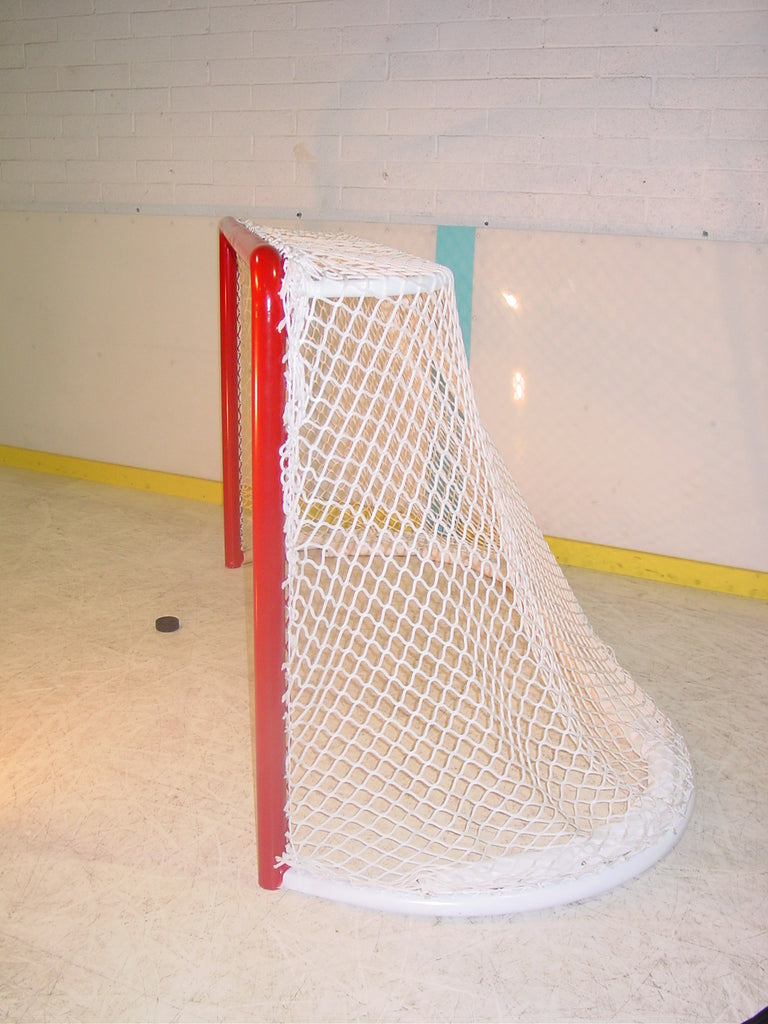 6' x 4' Ice Hockey Goal, NHL Regulation 2 3/8", Arena Style
$799.99
Model# 238Arena
COMPLETE PACKAGE- NHL / NCAA Frame, Netting, Skirting, Base & Center Pad

72" x 48" / 22" top shelf / 40" deep
HSS frame - 2 3/8"OD x sch 40 posts 
Pro-Curve base, 1.9 x.109" HSS steel
Short angle forged corners, sch 80 
600# UV treated 6mm nylon net
High gloss red perimeter, white interior.
NHL style netting trimmed to fit 
Traditional style top shelf and center support bar
HD net guard skirting, 3" no-stick base & center bar pad included
Frame alone weighs over 125 pounds.
COMPARE TO NHL OPW: Similar steel everywhere, slightly sharper angle to top shelf. Ships in two boxes. Grade 8 bolts lock it together.
This goal ships for much less than One Piece Welded models!